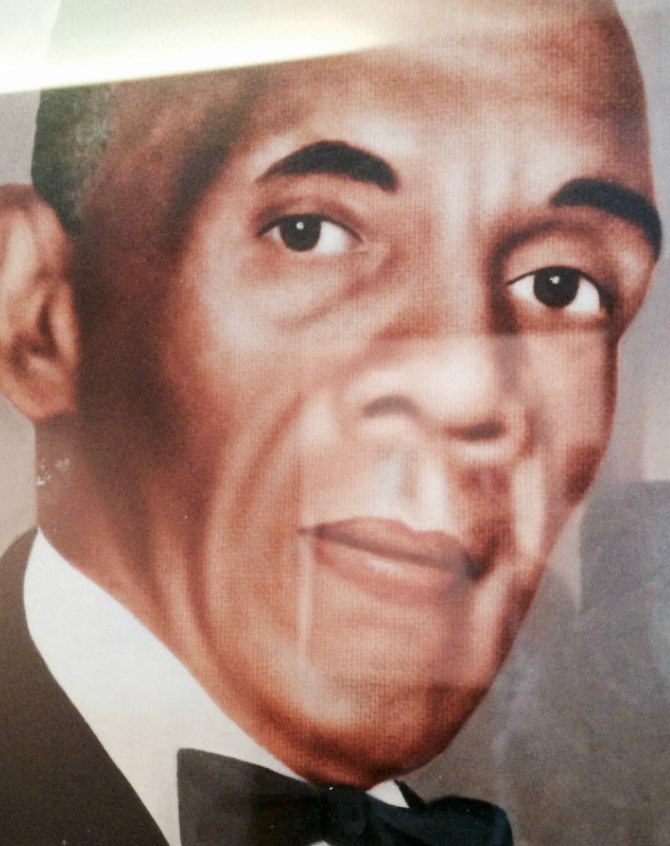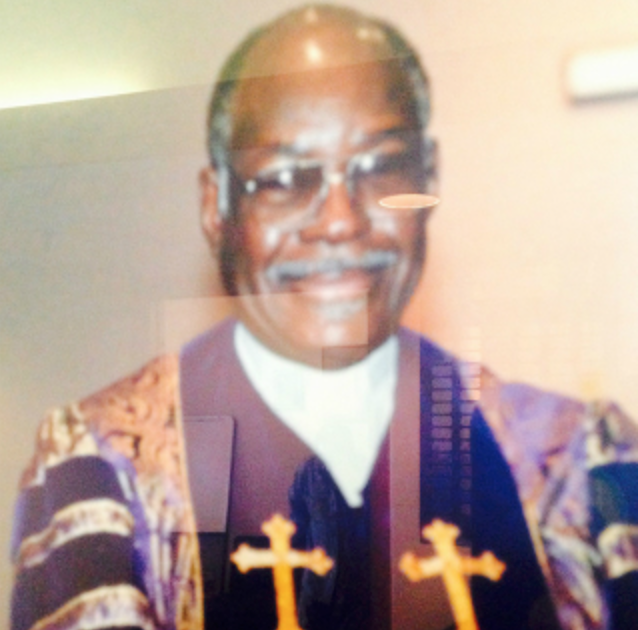 On Monday, March 10, 1945, a small group of parishioners assembled in the parsonage of the Immanuel Baptist Church on the corner of Chapel and Day Streets to discuss the possibility of establishing a new church. During that meeting, the group selected Rev. John B. Pharr, a Louisiana native, to lead them. They decided on the tentative name of Community Baptist Church. On June 10, 1945, the group assembled for the first official organizational meeting at the Summerfield Methodist Church at Dixwell and Shelton Avenues. Rev. John B. Pharr was called then to the Pastorate, and he accepted the call. At that time, the church had a membership of one hundred and six.
While possible sites for the new church were being assessed, services were held at 142 Henry Street, the home of Mr. Russell Hamilton, which also housed the parsonage for several months. The church's flourishing membership made it necessary to find a larger location to hold services. Rev. Norcella E. Ashford of the First Baptist Baptized Pentecostal Church (now the Lilly of the Valley Church) of 27 Henry Street offered the temporary use of her church. Church services were held there until 1946 when it moved to 288-292 Dixwell Ave. This property is still owned by Community Baptist Church and houses rental apartments, businesses, and the Hope Corner, a center for community care. On July 8, 1949 the church voted to purchase the former Christian Advent Church, a Greek Orthodox Church, located at 143 Shelton Avenue, and the Community Baptist Church settled in its permanent home.
Rev. John B. Pharr continued as Pastor assisted by Rev. Robert Taylor and Rev. Asa A. Croom until Rev. Pharr was eulogized in August of 1959. On Sunday, March 20, 1960 at 4:30 P.M., installation services were held for the Rev. William M. Philpot. During his tenure many new ministries were established including the Women's Ministry, the New Members' Class, the Gospel Chorus, and the Youth Ministry. The renovation and rehabilitation of the church included new Sunday School and fellowship classrooms, a new heating and lighting system, the Pastor's Study, a new business office, updated entrances and exits, and a balcony extension to accommodate membership growth. Rev. Philpot shepherded the Community Baptist Church through a busy and productive decade and concluded his pastorate in August, 1970.
In September of 1970, the late Rev. Dr. Julian A. Taylor of the Macedonia Baptist Church of Ansonia, Connecticut and the Rev. Reginald Tuggle of Yale Divinity School were called to serve as interim ministers. Rev. Taylor served largely in the capacity of a leader of business meetings, while Rev. Tuggle conducted regular Sunday Worship services.
In December 1971, Rev. Thomas E. Holmes was elected and graciously accepted the position as Pastor. His installation service was held Sunday, January 21, 1972 at 3:00PM. He conducted worship services every second Sunday until he officially moved to New Haven from Roanoke, Virginia in July 1972 when Rev. Taylor and Rev. Tuggle's services as interim pastors ended.
Under Rev. Holmes' leadership much was accomplished. As the Church membership grew, Pastor Holmes, being led by God and looking forward, initiated a major building expansion. Although the renovation process was long and cumbersome, Pastor Holmes diligently and faithfully guided the congregation through it.
Rev. Holmes emphasized teaching in his ministry. He believed all programs should fulfill the mission of the church while promoting learning and understanding of God's Word. He emphasized strengthening the family unit, increasing spiritual membership and programs, prayer, and Biblical study. Many of the ministries and special events we currently celebrate are due to his vision. On June 5, 1995 the church suffered a great loss when Pastor Holmes was eulogized.
In 1996, Rev. Eric Smith was elected to serve as Pastor of Community Baptist Church. Rev. Smith, a graduate of Yale Divinity School, had been a member of Community Baptist Church since June 5, 1994 and had worked with Dr. Holmes in many areas. During Rev. Smith's tenure the Church experienced transition. In 2004, Rev. Smith's tenure as Pastor ended.
Upon Rev. Smith's departure, Rev. Cosbie Marable generously provided continuity as interim Pastor, until the late Rev. Dr. Curtis Cofield, Jr. accepted interim pastoral leadership in 2005. Rev. Marable, a faithful and loyal member since October 1956, served on many committees and most ministries. He eventually served as Associate Pastor and actively participated in the Prison, Hospital Visitation, Seniors', and Christian Education Ministries until his death.
Once again, God showed favor to Community Baptist Church by sending Rev. J. Lawrence Turner. A committed, talented, and gifted preacher, Rev. Turner accepted the call to Pastor on July 1, 2006 and was installed on November 5, 2006. He promoted a focus on Bible study, prayer, and community outreach. His vision brought an increase in membership, new and creative programs for adults and youth, and dynamic community activity. Various ministries were revitalized during his tenure. The church community learned how to move to the "Next Level", the meaning of a spiritual life purpose, and how to have a more committed relationship to God's Word. Rev. Turner's tenure ended on February, 24, 2013 when he left New Haven to assume Senior Pastoral responsibilities for a church in his native Tennessee.
A nine member Pastoral Search Committee was appointed by the Chair of Deacons, according to the church constitution, and began its work on March 1, 2013 under the spiritual guidance of the Rev. Dr. William Sutton, President of the American Baptist Churches of Connecticut. He and Dr. Judith Albee, also of the American Baptist Churches of Connecticut, provided guidance for the structure and process of the Search Committee's work. After much prayer and conscientious effort the committee unanimously agreed on a candidate to present to the congregation.
God's hand continued to move in the progression of the Community Baptist Church. Rev. Timothy Levi Jones, a Biblical scholar, committed teacher, and gifted preacher, accepted the call to become the sixth Senior Pastor of Community Baptist Church on August 11, 2013. Rev. Jones' preached his first sermon as Senior Pastor on September 1, 2013. Active in the community, Rev. Jones served as the Co-Chair of the Clergy Caucus and as a member of the Strategy Team for CONECT (Congregations Organized for a New Connecticut), a non-partisan, multi-faith organization seeking social and economic change through policy and relationships. Rev. Jones could even be found mentoring young men at the local elementary school. His tenure ended in April 2016.