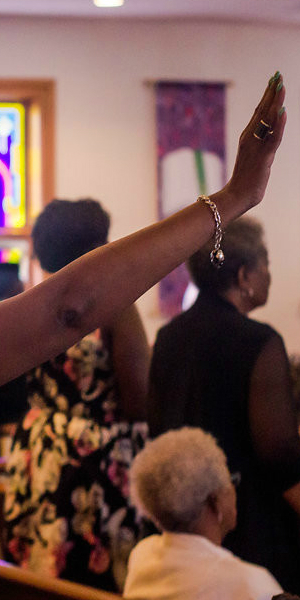 Welcome!
Community Baptist Church is a vibrant, cohesive community of faith, where the Gospel lives at the core of church life. Since June 10, 1945 this church has been an integral part of the Newhallville area of New Haven. The congregation continues to serve the larger New Haven community as a beacon of light, a catalyst for change, a resource for the struggling, a haven for youth, and a center for the teaching of the Gospel of Jesus Christ.
What to expect
Timing
Worship services begin at 9:30am and are typically one hour and thirty minutes.
Parking
The church parking lot is located on Division St. Street parking is also available on Division St. and Shelton Ave.
Handicapped Accessible
Our church is equipped with a wheelchair ramp. It is located on the Division St. side of the church. Should you need a wheelchair, one is available for use. Please see an usher for more information.
Church Bus
If you need a ride to worship the church bus is available. Please contact Bro. Frank Davis at 203-287-9223 by 8:00pm on Saturdays.
Connect with us
We would love the opportunity to meet you. Please complete a visitor card and place it in the offering basket. If you have any questions during your visit, please see an usher or greeter.